Commercial Concrete San Jose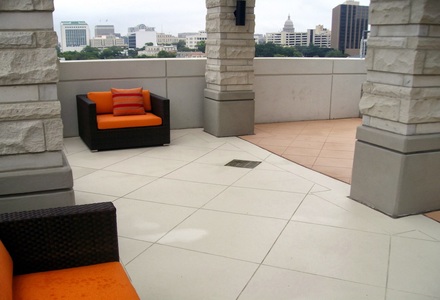 In a San Jose commercial setting, flooring and pavements are important elements. The type of surface used for each commercial space depends on the type of business, how it will be used, and how heavy foot traffic will be. San Jose Commercial flooring needs to be durable and easy to clean and maintain. There are many different decorative concrete flooring options and choosing the right one requires deep thought and careful planning. Commercial flooring in San Jose is typically made from a variety of materials, including luxury vinyl, rubber, cork linoleum, carpet, and hardwood.
Business owners are always on the lookout for ways to enhance their physical stores. Oftentimes, they want something that provides the best aesthetics at a low price. One great thing about decorative concrete coatings is that they can be replaced easily and affordably if you feel your commercial floors need a new look to improve business.
Decorative Concrete for Commercial Spaces
Multi-family / Apartments
Whether living alone, with roommates, or family, tenants deserve to rent units with beautiful and functional floors. Indoors, concrete stains, epoxy, and polyurea polyaspartic are just some of the best floor coatings to use. San Jose stamped concrete and acrylic spray-on coatings are best used for outdoor concrete surfaces. Some of the floors that often get used in multi-family rentals are:
Washrooms
Front entryways and driveways
Lobby floors
Individual rooms or apartments
Patio
Verandas
Parking area
Swimming pool deck
Industrial flooring needs to be seamless, non-porous, and durable. Polyurea polyaspartic and epoxy flooring are perfect for such establishments. Both are designed to endure wear and tear, unlike any other floor coating. No wonder both are highly recommended for:
Warehouses
Factories
Distribution centers
Airports
Hangars
Military facilities
Manufacturing plants
City Government Facilities
In San Jose, government facilities like the San Jose City Hall and the Santa Clara County Government Center need to have durable, low maintenance floors that are sophisticated and presentable enough to earn respect and admiration. Epoxy and polyurea polyaspartic are ideal options because of its smooth and seamless finish. Stained concrete would look good on the floors of offices, courthouses, and more. Other government facilities include:
National laboratories
Government hospitals
Embassies
Ports
Stadiums / Athletic Facilities
The San Jose is passionate about hockey, football, baseball, and soccer. Plus the city also has minor league and college teams that need superior facilities for training and sports events. Epoxy and polyurea polyaspartic coating are highly recommended for most indoor facilities because of its smooth and even surface that is super resistant to scratches, impact, and heavy foot traffic. For athletic pools, acrylic cement coating provides a slip-resistant surface that is 30% cooler than most deck materials.
HOA (Community pool, Office building)
Homeowners Association or HOA is an organization that manages properties in planned communities. One of its responsibilities is to develop rules and regulations regarding floor materials. Decorative concrete is one of the top commercial concrete flooring finishes that HOA properties would truly appreciate and benefit from for:
Gated residential communities like a subdivision
Municipality establishments
Leased land properties
Hotels & Resorts (Hospitality)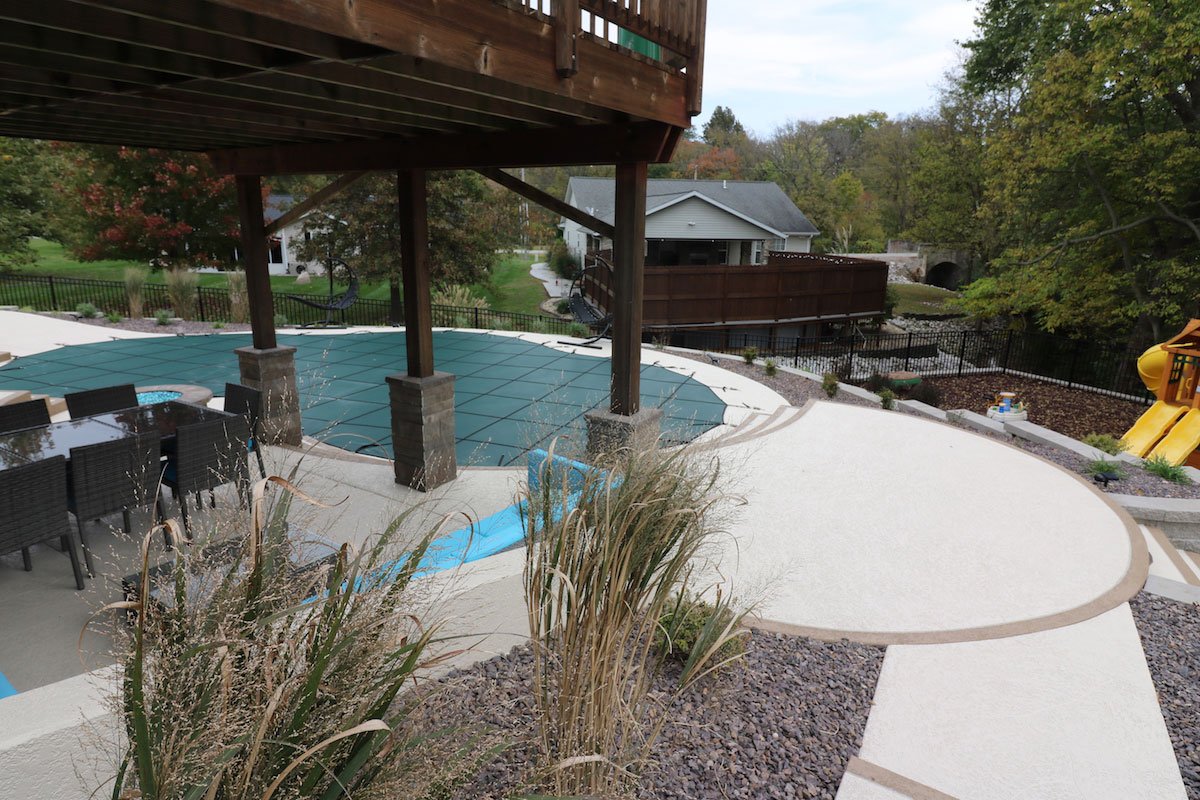 Commercial concrete San Jose is one of the top tourist destinations in California. For this reason, hotels and resorts need to be able to deliver to guest expectations. For outdoor commercial concrete San Jose surfaces like parking lots, patios, and pool decks, San Jose stamped concrete overlays can definitely make it attractive, slip-resistant, and easier to clean and maintain. Acrylic cement coating and concrete stains are also ideal flooring alternatives. For interior floors, concrete stains, epoxy, and polyurea floor coating are top flooring choices. Other floors perfect for decorative concrete include:
Lobbies and reception areas
Swimming pool area
Parking lots
Driveway
Function rooms
Event centers
Individual units
Penthouses
Hotel suites
Dining areas
Sports amenities
Country clubs offer facilities, amenities, and privileges exclusive to paying members only. The fact that members pay is reason enough to make sure that all concrete floors, both inside and out, are in the best possible condition. Acrylic concrete coating and stamped concrete are perfect for swimming pool decks, driveways, parking spaces, verandas, outdoor dining areas, and more. Other areas in the country club that could use a decorative concrete resurfacing or refinishing include:
Sports and recreation amenities
Dining areas
Individual rooms
Event facilities
Property Management Companies
Real estate properties are often managed by property management companies. One of their most important tasks involves building, repairing, and maintaining the properties. Repairing floors can be quite expensive and time-consuming. Decorative concrete solutions such as stamped concrete, stained concrete, acrylic cement coating, epoxy floor coatings, and polyurea polyaspartic provide breathtaking results. It makes floors more durable, more attractive, and a whole lot easier to maintain.
Experience the highest standards of quality and craftsmanship in commercial concrete flooring. Our team specializes in installations that exceed expectations. Contact us today at (408) 709-7256 with any questions to discuss your project and discover how we can transform your space with our expertise.
Commercial concrete San Jose flooring demands more when it comes to performance and durability as compared to residential floors. Establishments need to be able to provide their customers, tenants, and guests with appealing, clean, and slip-resistant walking surfaces, whether it's laminate, hardwood, or other flooring options.
San Jose Concrete Resurfacing is a reputable flooring contractors in San Jose, providing exceptional customer service to enhance the customer experience. We specialize in stamped concrete and offer reliable decorative concrete services for all commercial and residential projects. Visit our showroom to explore various options for hardwood floors and other flooring solutions. Call or email us today to gather all the necessary information and schedule an estimate for your next job.