Decorative Concrete San Jose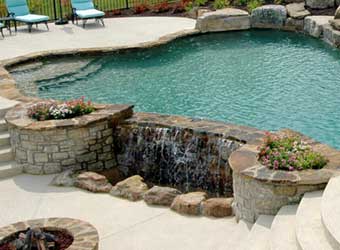 In the remodeling industry, decorative concrete San Jose CA is a popular trend for enhancing and repairing concrete patios, driveways, pool decks, interior floors, commercial flooring, and more. Regardless of the budget on-hand or how much you are willing to invest, there is no room for disappointments with the variety of options available.
Decorative concrete San Jose is the proper use of concrete, not only as a base or utilitarian material but also as an ornamental element to improve aesthetics and function. This is achieved with the use of different processes and materials. Stamped concrete overlays use stamping mats. Stained concrete use acid and water-based stains. Spray textures use a spray-down system. Epoxy and Polyurea Polyaspartic use top-quality coatings that cure to a very tough material. Whichever you choose, expect to be blown away.
Influential Factors that Affect the Cost of Concrete Resurfacing, Refinishing & Repair
If you want glorious concrete surfaces that look good and function efficiently, refinishing or resurfacing them is an affordable way to make your dreams a reality. However, it is important to remember that there are factors that could influence the actual cost that a decorative concrete resurfacing in San Jose project would incur.
Surface preparation and repairs – Prior to installation, concrete floors prepared to increase adhesion. Any procedure involved, like crack filling or removing a worn-out coating, could incur additional charges.
Type of overlay or coating – There are different types of decorative solutions for stamped concrete surfaces, concrete stamp patterns and textures. They involve different materials, installation methods, and equipment.
Size of Job – Most refinishing and resurfacing projects start with an assessment. The larger or wider the space, the more expensive it will be. However, projects that require certain equipment would be more expensive in smaller spaces. This is because it would require smaller equipment and installers would have to concrete work in a limited and restricted space.
Color – Staining concrete is one of the many options available. It can be used by itself or as an additional service to resurfacing concrete surfaces. The type and number of stains used will greatly affect total costs.
Pattern – Patterns make surfaces more appealing. There are many ways to incorporate patterns or designs on an overlay or coating. It could be through stamping, engraving, or custom scoring. Popular patterns include ashlar, natural stone, brick, pavers, tile, and more. Custom designs, like swirls and wavy lines, can also be done to disguise working cracks.
Reinvent your space with decorative concrete now. Dial (408) 709-7256 to speak with one of our experts.
For decorative concrete contractor in San Jose, call us! We have amazing an installation team that specializes in resurfacing and refinishing concrete pool decks, concrete patio, driveways patio, and more. We are a licensed concrete contractors and we have been in this industry for over 20+ years. We partner with our customers, talk about their ideas, and do everything we can to make it a reality.
We are committed to providing a no-pressure, comfortable environment where homeowners can get answers to their questions. Call to schedule your free in-home design consultation today.
The approximate thickness is about ⅛ of an inch, thicker if it needs to cover up surface damage like chipping and flaking. But, the thinner it is, the more flexible it is, making it easier for concrete to expand and contract.
A sealer coat is a non-porous finish and all resurfaced and refinished floors we handle are sealed. Oil and grease should be easily washed off and deicers and salts should have no effect. It also makes concrete resistant to UV rays and harsh weather.