Residential Concrete Contractors San Jose
Are your concrete driveways, patios, or pool decks showing signs of wear and tear? Do you find yourself bothered by unattractive cracks or discolored surfaces that detract from your property's overall charm? We understand the frustration that comes with watching your concrete surfaces deteriorate over time.
Neglected concrete surfaces not only look unattractive but can also pose safety hazards and become more expensive to repair the longer you wait. Don't let these problems linger – take action today!
Our team of expert residential concrete contractors is here to revitalize your concrete surfaces and transform them into stunning, long-lasting features that enhance the beauty and value of your property.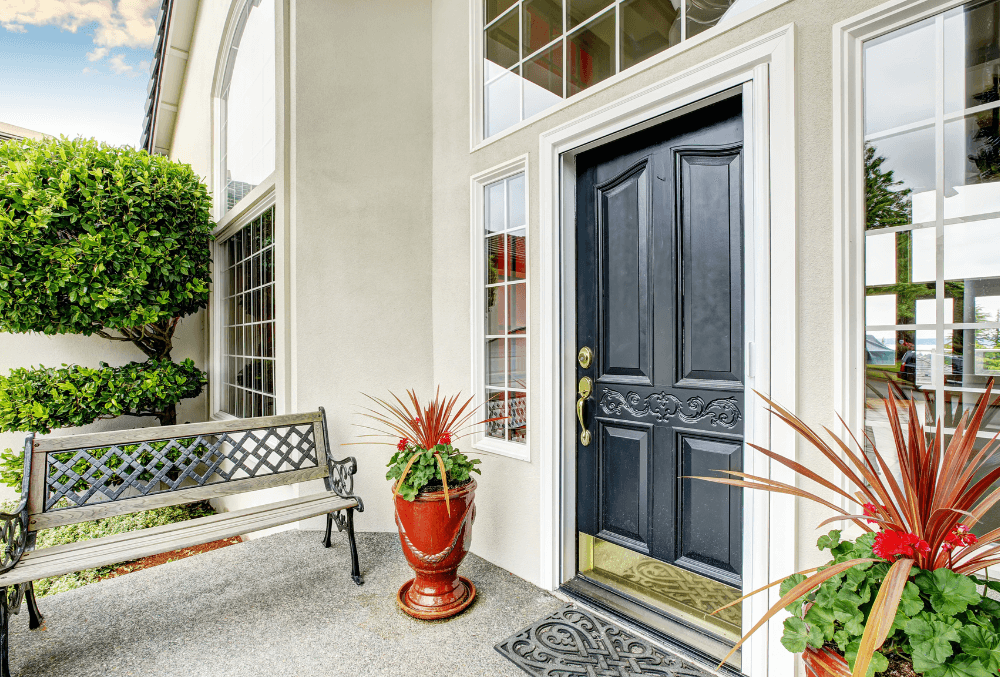 Imagine hotel-quality floors in a home. Hard to imagine? With decorative concrete resurfacing, it wouldn't be. In the past, homeowners are comfortable with carpets, wood, tile, stone, and brick floor treatments. Aside from being expensive upfront, these require tremendous cleaning and maintenance efforts. Concrete surfaces are more than just a basic foundation for homes. It can be used directly as a walking surface. Not as the plain, dusty, gray surface that it usually hardens into but as an attractive masterpiece.
You're probably thinking, "How is it possible?". First of all, it is possible. Second, it is considerably more affordable and absolutely stunning. You can acquire marble-like living room floors with concrete stains. You can revamp a pool deck with a rocking spray textured coating. Whatever look you want to acquire, decorative concrete is a worthwhile investment.
Why Invest in Decorative Concrete?
The floor is often the last thing that homeowners would pay attention to. This should not be the case. It deserves as much planning as any other area in a home. But is it worth the time, energy, and money? Here are points to help homeowners decide:
Decorative concrete floors are visually stimulating. There is a wide selection of colors, patterns, and finishes for indoor and outdoor surfaces.
Aside from adding to a home's appeal, it also adds value to the whole property. Real estate agents and buyers are very meticulous. A home with attractive, durable, and easy to maintain floors is definitely a must-buy.
Cost is one of the top considerations when it comes to San Jose residential flooring. With decorative concrete, costs are kept to a minimum without compromising appeal and function.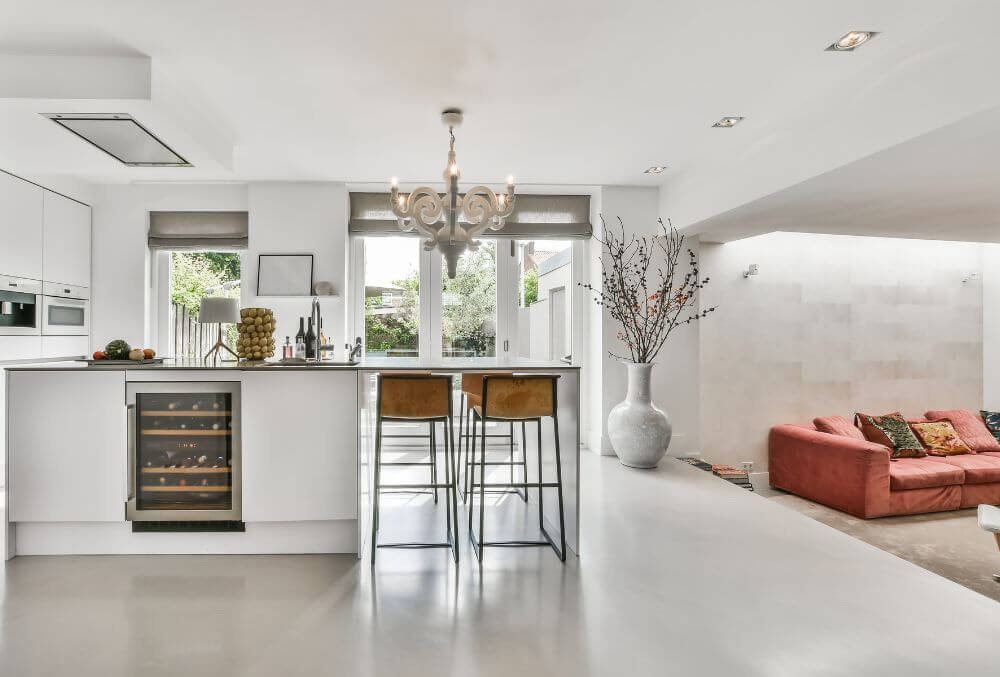 Top Concrete Surfaces in Homes
San Jose Concrete Resurfacing is a business company that has earned a reputation as a trusted flooring contractor in the San Jose area. With a focus on quality and customer satisfaction, we offer an extensive range of flooring options, including hardwood, laminate, luxury vinyl, bamboo, and cork. Whether you need a new floor installation or a restoration project, our team of experts is dedicated to delivering top-notch results. We understand that budgeting is essential, which is why we provide free estimates to help you plan your project with confidence. When it comes to flooring solutions and dependable service, San Jose Concrete Resurfacing is the go-to choice in the area.

Here are the top San Jose residential flooring in a residential property that could use a good resurface:
Concrete Patios – Whether it is concrete stamping, a spray knockdown finish, or a stain, resurfacing the patio would surely enhance the outdoor experience.
Concrete Pool Decks – Stamped overlays and spray texture are ideal for pool decks because both are highly slip-resistant. The acrylic cement coating is also 30% cooler underfoot than other pool deck materials.
Concrete Driveway Designs San Jose CA – A great way to make the drive to the garage delightful is through resurfacing. Stamped concrete and spray knockdown texture are popular for use on driveways.
Garage Floors – No amount of use and abuse could turn epoxy and polyurea polyaspartic floors into a greasy mess. These coatings are resistant to impact, stains, abrasion, and scratches.
Interior Floors – Stained concrete can transform all types of San Jose Residential flooring into wonderful works of art. Both acid and water-based stains can be used indoors.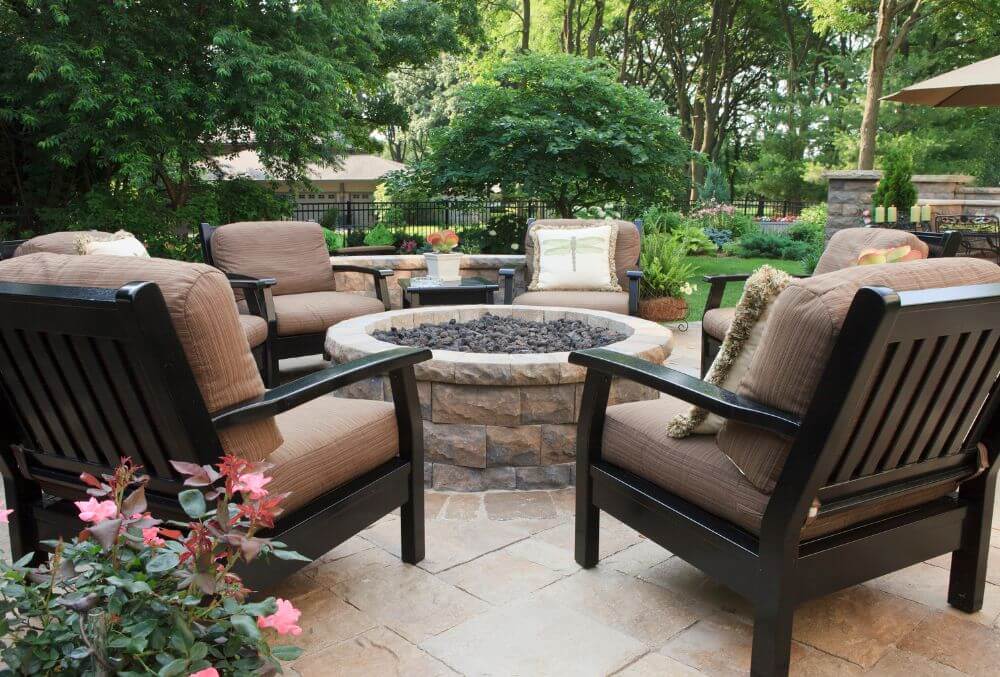 Don't settle for less when it comes to your concrete surfaces. Work with the experts in resurfacing and refinishing. Reach out today to transform your home! Call us at (408) 709-7256.
We, at San Jose Concrete Resurfacing, understand the importance of quality concrete flooring and beautiful properties. We know what it is like to walk on ugly and damaged floors all day, every day. That's why we make sure our customers won't have to go through that experience by offering affordable decorative concrete resurfacing solutions for residential locations in the San Jose CA area. Additionally, we provide commercial installation of hardwood flooring and laminate flooring, alongside our residential concrete contractors, in San Jose, Santa Clara, Los Gatos, Palo Alto, Cupertino, Sunnyvale, Santa Cruz, and Sacramento. Our company offers a wide range of products, including hardwood floors and vinyl flooring, allowing you to explore options, ask questions, and check our prices before making an appointment with our flooring professionals. We take pride in our business and the job we do, and our positive reviews reflect the satisfaction of our customers.
Yes. It is, in fact, a more affordable yet highly reliable alternative to tile and stone.
We, as contractors, make every effort possible to be as less intrusive as possible, especially in indoor installations. A time frame will be provided after assessment and will be strictly followed.