Polyurea Polyaspartic Coating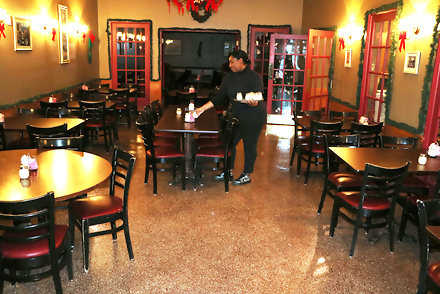 Concrete is an investment. Although it is not as huge as others, it still cuts a chunk off of your finances. This is one reason why it can be frustrating to see any sign of wear and tear on any concrete surface. Although it can be fixed, it would be another expense on your side. Some homeowners try to ignore the damage or perform a DIY. This should not be the case. Everyone deserves better interior floors and outdoor surfaces.
Used to floors that get easily damaged? Then the Polyurea Polyaspartic coating will surely be quite surprising. Developed just a few years back, this floor coating has been making waves in the industrial world first and now the residential and commercial settings as well. Just when floor owners thought there would be no coating good enough to be as tough as epoxy, if not more, along comes polyurea polyaspartic.
Why Is It a Desirable Concrete Floor Coating?
Ever since polyurea polyaspartic came into existence, garage floor contractors have marveled about how effective it is for use on concrete floors. What exactly makes this a revolutionary coating?
Once dry, this coating dries to a flawlessly smooth surface. It dries clear so there is lots of opportunities to customize with it, either by staining the underlying concrete or by broadcasting colored paint chips or flakes on it.
Of all San Jose garage flooring options, polyurea polyaspartic dries the quickest. It requires as little as a day to install, dry, and harden.
A polyurea polyaspartic garage floor is highly resistant to scratches, impact, abrasion, stains, and other common floor damages. It does not blush even when exposed to moisture from the concrete. It also will not peel, flake, or chip off.
A big difference between epoxy and polyurea polyaspartic is that the latter is not temperature-sensitive. It can be installed even in extreme temperatures. This same trait makes it resistant to hot tire pickup or tire marks.
Because it was designed with newer technology, this coating contains very minimal volatile organic compounds or VOC. This makes it an environment-friendly material, safe for use around humans, pets, and plants.
Want super tough garage floors? Call (408) 709-7256 to learn more about polyurea polyaspartic coating.
It can be quite a challenge to replace garage floor slabs knowing that it is costly and temporary. San Jose Concrete Resurfacing understands this which is why we made sure you have an alternative option, one that is highly reliable. Polyurea polyaspartic coating is one of the most admirable floor coatings nowadays and we want to share the good news with you. Our team of installers made sure they had the experience and expertise needed to solve your San Jose flooring problems. Still undecided? Want to know more? We'd love to discuss further with you. Just give us a call or send us an email. We'd love nothing more than to hear from you.
Polyurea polyaspartic is a very versatile coating that can tolerate any climate and temperature. It can be installed in very warm and chilly temperatures any time of the day and the consistency won't be affected.
This coating has a very short pot life and it can immediately dry within a few hours after installation. It is important to have a pro handle the application to ensure proper handling while the coating is still soft and wet.