Nowadays, many homeowners are looking for modern concrete patio ideas. They want a functional and aesthetic outdoor living space that everyone can enjoy, especially when many people get together in the summer. 
While there are a lot of concrete patio ideas you can choose from, and if you want to lower your concrete patio cost when building or renovating your home, it is best to incorporate a mid-century design. 
This style has a lot of things going for it, it's simple, clean, and elegant, and it's also flexible enough. 
Its popularity was at its peak between the 1940s and 1960s, and it's making a comeback because it creates a comfortable and functional living space that is easy on the eyes.
With a mid-century design, you can ensure a functional and aesthetic stamped concrete patio. You can even choose from various styles of concrete patio. San Jose is home to several companies that install diverse types of concrete patios.
How do Mid century concepts make a space classy and modern?
The mid century ideas are a great way to add a touch of modern and classy style to your outdoor living spaces. They offer a timeless quality that is equally at home in traditional homes and modern ones.
This style often includes minimalist furniture with clean lines and straight edges, as opposed to ornate designs that were popular during the Victorian era.
The simplicity of this look makes it easy to incorporate mid-century elements into any space without overwhelming it, making it perfect for small areas that can help you create an inviting, relaxing space perfect for spending time with family and friends.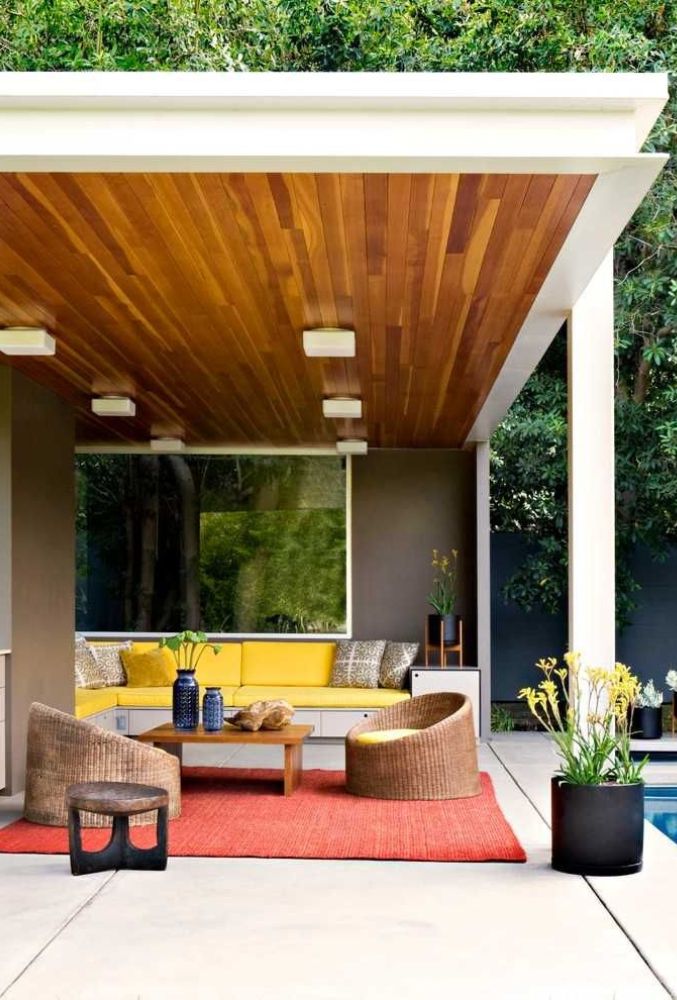 5 Characteristics of Mid-Century Aesthetic
To make a cohesive look for your patio, check these five characteristics before purchasing anything or making any changes or installations.
Mid-century modern design emphasizes clean lines and a blend of organic and geometric elements.
With this type of design, minimalism reigns supreme, and some of the most simple mid-century modern furnishings, such as coffee tables and chairs, are the most beautiful.
While mid-century contemporary furniture is indeed easy to find, it can be a challenge to make a final decision. Always opt for simple designs with minimal embellishments when looking for new pieces.
While mid-century modern furniture is unquestionably lovely in its simplicity, this style is all about practicality. Despite the basic appearance, each item serves a purpose.
Each item focuses on utility, which explains why many still use vintage artifacts today. These items were built to last.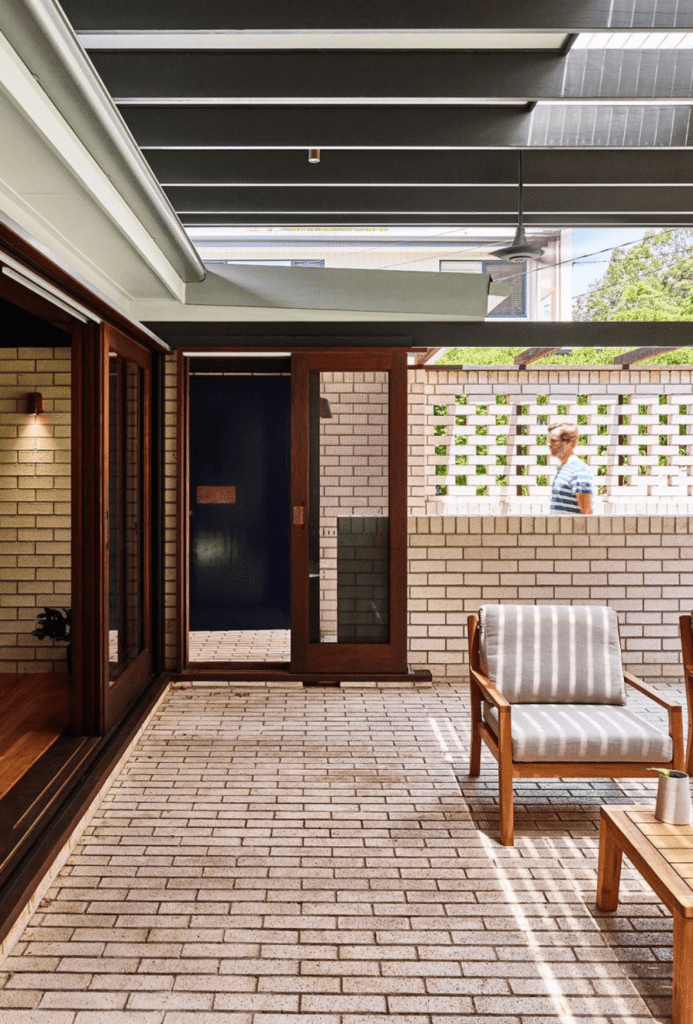 Mid-century modern design, like Scandinavian design, is free of clutter and unnecessary decoration.
Statement elements, such as enormous sculptures or plants, are often used. If you want this style, you must hide your little trinkets collection because they will look out of place.
Mid-century modern living rooms, for example, concentrate on the essentials, with only a few pieces to complete the look. Avoid clutter or objects you don't use or admire in line with functionality.
This modern style often features large, flat-paneled windows and homes that blend seamlessly with their environment.
So it would be best to incorporate natural components indoors. You can include raw materials like real houseplants as decor, an excellent approach to achieving a timeless appearance.
Neutral colors are timeless, and this is especially true in interior design.
The midcentury palette often spanned from bright hues in the 1950s to warmer earthy tones in the 1960s, leaving a lot of leeway for creativity.
So always use neutral tones with occasional splashes of color, such as a bright accent chair, for a modern look.