One of the newest crazes in the concrete floor design and home improvement is the acid-washed concrete patios. If you have ever heard about grey-stained concrete, the neutral look is what inspires it.
Many mix-mod exteriors are now coming out as a departure from the typical interior designing approaches.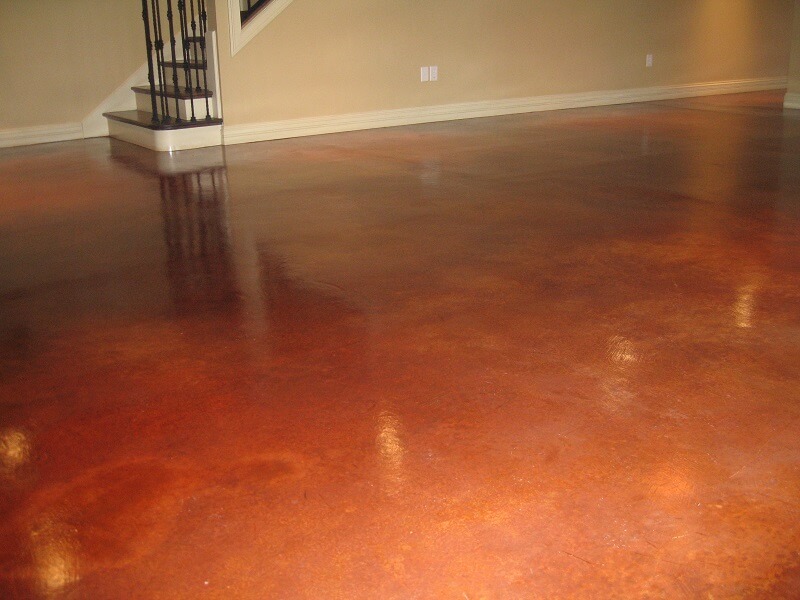 Let's discuss the acid-wash concrete application and how this can be your next concrete patio design destination.
What is Acid Wash Concrete?
An acid wash will reminisce the standard preparation process of cleaning and preparing concrete floors. However, there is more to the process that would concretize your love for this hardcore flooring method.
Let's go around its top four benefits
In Preparation of a Concrete Slab Coating
Lighten the Color of Stain on Concrete Surface
For Concrete Stencilling
Assisting in Concrete Polishing Process
Concrete Floor Preparation Made Easy that Adds Resiliency
Acid-washing the surface is like using a power wash. But instead of using pressurized water that scrapes off tough stains, you will use acid.
The acid melts the dirt and residue of the coating.
Lightens Up The Color of The Staining Pigments
Acid-washing would relate closely to acid staining. As you are the pigments by acidic solvent mix, the color coats the surface of the concrete. The action of acid and concrete would result in a whitish-grey washed-out look.
The process involves applying an acidic solution to concrete to etch or clean the surface. This can be done to improve the decorative concrete stenciling. The acid-wash will remove any dirt, grime, or stains on the concrete and help create a more even surface for the stenciling.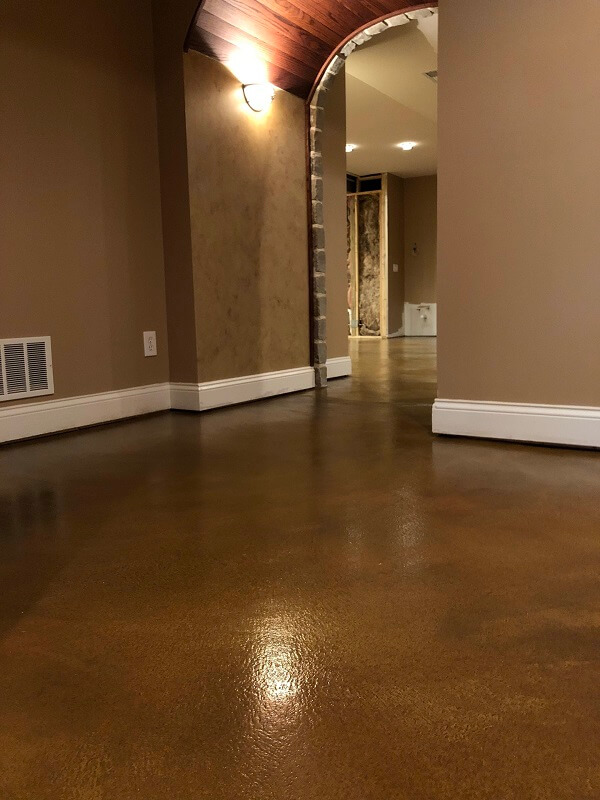 Assists in The Concrete Polishing Process
To let polished concrete stand out, acid washing of the surface should take place. It involves using an acidic solution to etch the surface of the concrete, which helps create a smooth, shiny finish. Acid wash is especially effective at removing stains and discoloration from concrete surfaces.
Washing Off
Concrete acid washing is a process that involves a series of chemicals and special machines that can be used to clean and polish outdoor concrete. The process aids in cleaning a variety of concrete surfaces that may have stains, rust, dirt, and corrosion, among other things. Learn more about the benefits of acid-washing concrete, more in our blogs!
Final Thoughts
Applying acid-wash on your concrete will give off a new look especially to places like your concrete patio and driveways. In order for you to achieve this fine look on your concrete, you can contact your local concrete contractor. They will surely provide you the answer and quotation that you need.