A Spanish landscape design is one of the unique ways you can incorporate architecture with outdoor garden space. It is one of the most popular garden styles among residential properties today. To achieve a Spanish landscape design, you must take into consideration your home's architectural design and the size of your backyard. If you have limited space to work with, you can choose one or two areas of a Spanish garden that you wish to recreate. You can work around it from there creating a stunning design. A truly authentic Spanish garden is one that is made for relaxation, leisure, sustainability and strong attention to detail. Here are the essential elements of a Spanish landscape:
Drought-tolerant Plants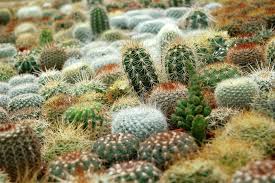 Large grassy lawns don't represent the authentic Spanish design because of Spain's semi-arid climate. Plants that thrive in arid and semi-arid environments are ideal options. Fortunately, there are enough plants in this selection for ornamental and practical use. From flowering plants, bushes to trees, you'll have enough to work with for your outdoor space. Examples of these are:
Succulents and Cacti
Cycas
Hibiscus
Hypericum
Kalanchoe
Lavender
Passiflora
Plumbago
Osteospermum
Yucca
Natural Materials for Hardscapes
The use of natural materials for hardscapes is one of the defining elements of Spanish design. This makes the outdoor area grounded, earthy and humble without the loss of charm and splendor. Natural materials add a welcoming and inviting feel that most synthetic materials don't offer. Consider the following ideas:
Hardwood stamped concrete floors for patios and porches
Exposed wooden beams for pergolas
Stucco for partition or privacy walls
Clay tile roofs
Spanish tiles
Iron Work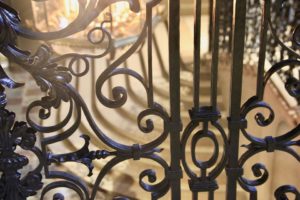 Ornamental iron work is a staple found in Spanish-inspired spaces. These serve a decorative and practical purpose as it can be used for gates, terraces, along steps or even as partitions from space to space. Wrought iron handrails are one of the examples where iron works serves decorative and practical purpose. It can also be used to add accents for a balance of solid substance and delicacy.
Fountains & Reflecting Pools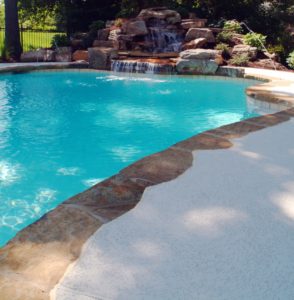 Spanish gardens aren't complete without water features as a focal point. This is an element of Spanish design that is influenced by Islamic and Moorish gardens. You will typically see this at the center of each outdoor living space or courtyard. These are complemented by planting beds that are geometric in shape and installed in a symmetrical order. You can either go for a reflecting pool or a traditional fountain, whichever you choose, the water features are a must. This can be achieved by resurfacing your pool deck.