If you've been browsing home decor magazines lately, we're sure you've heard of "Scandi-style" floors that everyone seems to be getting. As Scandinavian-influenced decor makes its way through the country, the wooden floors inspired by the distinct style has also been making waves.
But as with many wooden floors, Scandi-style floors come with a considerable price tag that just doesn't work with most of our budgets. But don't worry, we're here to tell you how to get the floors straight out of a magazine for a fraction of the cost.
The answer? Stamped concrete.
Stamped concrete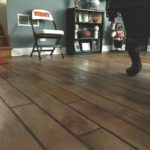 Stamped concrete is exactly what it sounds like it is. While it's still wet, concrete is stamped with mats of the desired pattern. Once dried, the pattern or design is permanently imprinted in the concrete.
So what does that have to do with wooden floors, you ask? In fact, many "wooden" floors you might come across may just be concrete. Concrete contractors are extremely skilled in specialized stamping and can perfectly mimic wood, down to the grooves they will engrave onto your floors.
But before we talk about how exactly it works…
Scandi-style floors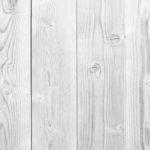 In the simplest terms, Scandinavian-style wooden floors are simply whitewashed wooden floors.
But they're also much more than that. Scandinavian home decor was borne from the commitment to modernism, simplicity, and functionality. It was all about making the home simple for people, accessible to all kinds of budgets, and minimally beautiful.
Scandi-floors follow that same ethos. Wood has a natural texture and the whitewashing makes it light-reflective and neutral. But Scandi-floors lose points in practicality in one aspect: wooden floors are a high-maintenance choice for the home that is hard to clean and keep immaculate. They're also susceptible to water damage and stains.
In this sense, making Scandi-style floors with concrete is not only cost-effective but also practical in terms of durability and longevity.
How to get Scandi-style floors with stamped concrete
First, you will have to find a contractor who can do the job. Not every concrete contractor can carry out complex stamped concrete jobs, so you will want to find one with a diverse portfolio of stamped concrete jobs.
Second, you will have to choose a pattern that resembles Scandi-style floors. They are often made with wider planks of wood so you will have to ensure that the mold used has bigger and wider spaces. You will also have to choose the color of the floors. Most Scandi-style floors are a bleached white, so choose a water-based stain that will color the concrete an even white.
After this, the contractor will take care of the job. They will stamp the concrete while it is still wet and then apply engravings to give a distinct "wooden" texture. Once it has dried, it will be stained and left to dry.
An optional finish would be to apply a sealer that mattifies the entire floor, but a penetrative sealer that does not leave a shine will work just as well.
And then you're free to enjoy your new trendy floors!