Entering a brand-new year means more advancements and improvements in technology, methods, and designs for almost all things around us. Pool decks are not an exception. We will talk about pool deck designs, what you need to know about them, finding professional San Jose pool deck resurfacing, repairs and maintenance, and so much more. Now, let us get things splashing!
Seven Creative Designs For Your Swimming Pools
Here is a look at seven beautiful and creative designs that you can give a go.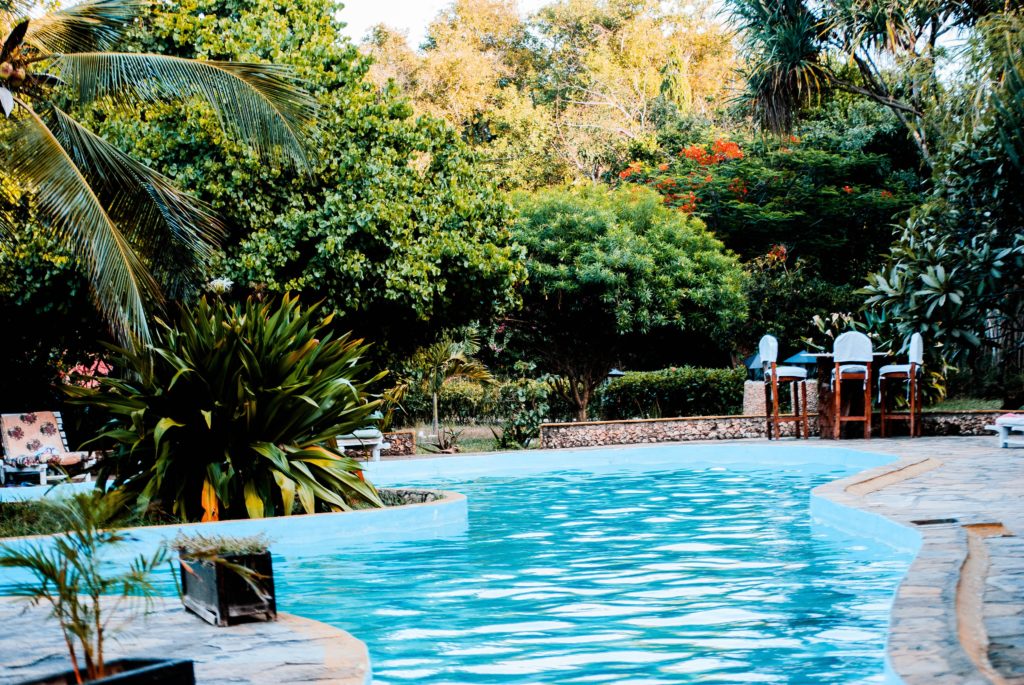 1- Wood And Stone-Wrapped Pool
A pool you can wrap around wood and stone will blend along with the surrounding location. It is a great way to highlight both the pool deck and the area around it. Plus, this design adds a lot of value to your property.
2- Corner Pool With Deck
If you are a fan of above ground pools, the corner pool with a deck is a swell choice for you. It makes use of an area's unused corner, you can install it anywhere you wish, and saves a lot of additional space. This method is ideal for tight and narrow settings and urban backyards where you desire to have all kinds of activities.
3- Linear And Lap-Optimized Pools
These kinds of pools are for athletic and exercise-savvy individuals. They are simple, long, and work just right with backyards. You can also install them inside your home because they do not take up a lot of space.
4- Pool Decks With Gardens
Pools with gardens can bring out the creativity in you – you can have them as DIY projects where you can incorporate Mother Nature as part of your deck's aesthetics. Your pool will look lush and vivid with all the greens and flowering, regardless of what material and finish you install unto it.
5- Decorative Concrete Pool Decks
Concrete is cheap, and you can customize it all you want, and no one will tell you otherwise. Moreover, you have the liberty to pick out any design you want. Decorative concrete decks are popular nowadays, as they add value and visual appeal while saving on resources and other expenses.
6- A Chef's Paradise
Poolside gatherings and outdoor feasts are not complete without the smell of meat and vegetables on a grill. You can turn your pool deck into an outdoor cooking haven with a high-quality grill and a barrage of other grilling items and accessories that will complete the entire thing. Add some stools and tables, and you are ready to go.
7- Rustic-Style Pool Deck
Your pool deck will become timeless and inviting with rustic décor. Place an outdoor fireplace, wooden seats, and iron lanterns to create a warm and cozy poolside atmosphere. This design is excellent for family reunions or casual gatherings.
Working with The Big Guns
You have the option to get in touch with a local contracting company to work on your pool-decking project for you if you have no time to do so. Companies can work on residential and commercial pool decks and deliver professional results that exceed expectations. They can also do repairing and maintenance services. Take some time to search for the right one that will cater to your wants and requirements.
Pool decks are a fun way to polish money-making decisions and unleash your inner artist – and it does not matter if you hire expert assistance or you take the matter into your own hands. These are only some of the best pool deck designs out there, and you can search for more online.